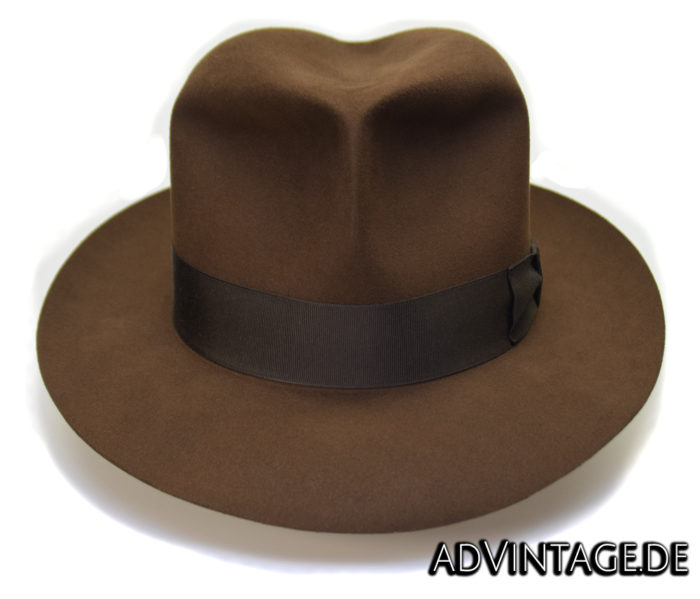 The Harrsion Fedora is a high-class quality hat,  workmanship and materials are absolutely amazing for a factory made hat. This hat comes in original "sable" colour with 38mm black brown ribbon, leather sweatband ans satin hat lining. It is available in two different qualities:
No 1 : made from 100% rabbit fur felt

No 2 : made from 20% beaver- und 80% rabbit fur felt
We can send you the hat open crowned, (not shaped) or shaped to one of the four movie styles. Click here to see an overview of the different styles /Â bashes.
Please see details, prices and order opportunity at my Shop.