In addition to my handmade hats, I also offer cheaper, factory made hats in various qualites. The Harrison Fedora hat is the best factory made Indy hat I have ever seen for such a good price.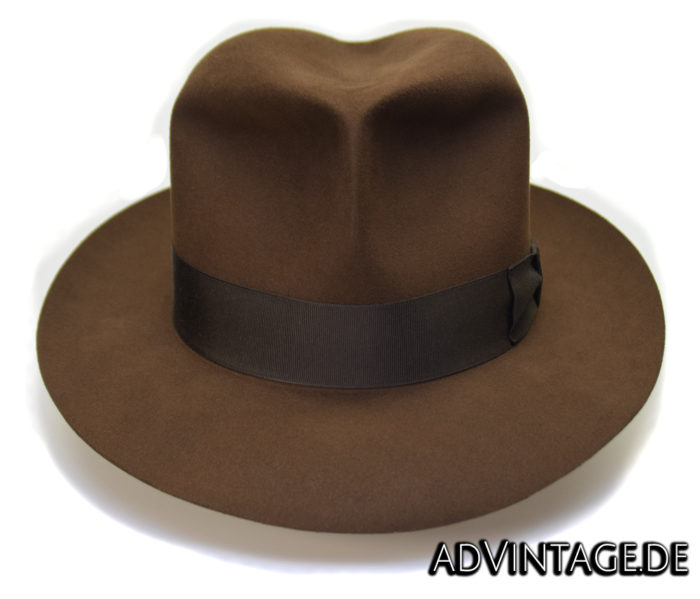 The Harrsion Fedora is a high-class quality hat,  workmanship and materials are absolutely amazing for a factory made hat. This hat is made of 100% rabbit fur felt and comes in the felt colors "Sable"  or "Bright-Sable" with 38mm black brown ribbon, leather sweatband ans satin hat lining.
I can send you the hat open crowned, (not shaped) or shaped to one of the four movie styles.