Before ordering a hat you should find out which hatsize you really need.. The first step would be to measure tyour head circumference with a tailoring tape. Then you should make yourself a small paper crown and try it on. This is easily done within 2 minutes with things that everyone has at home.

You need those things: a ruler, a pair of scissors, a stapler or tape, a pen and a sheet of paper.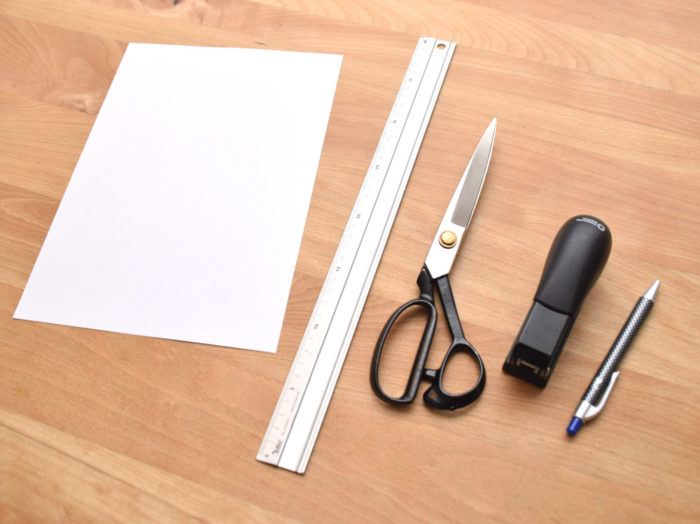 Mark  three strips on the paper, each approximately 4cm wide …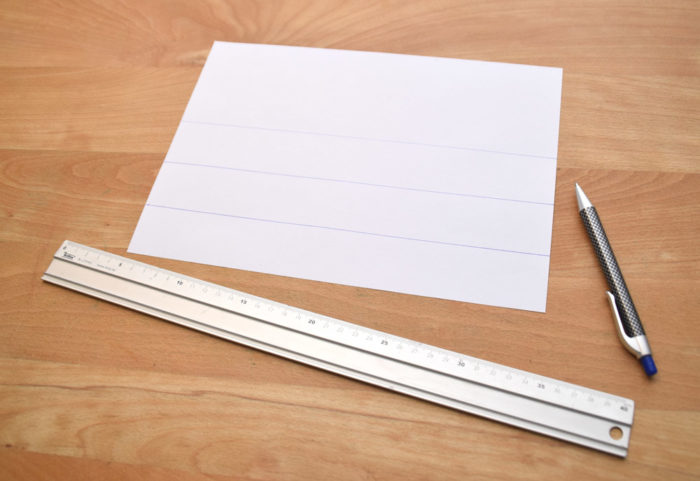 … and cut them out .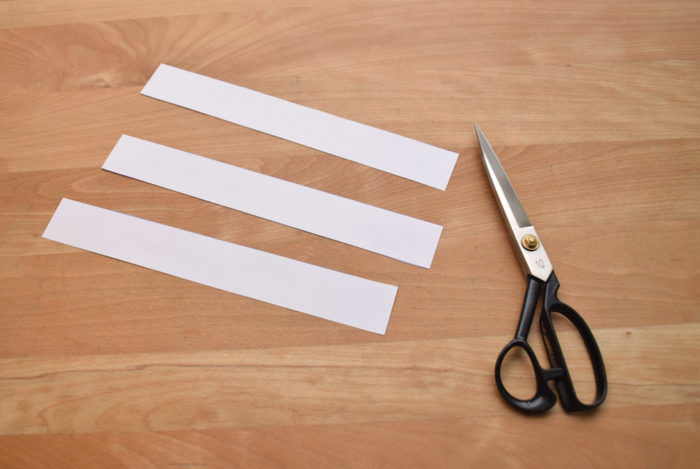 Staple all three strips side by side.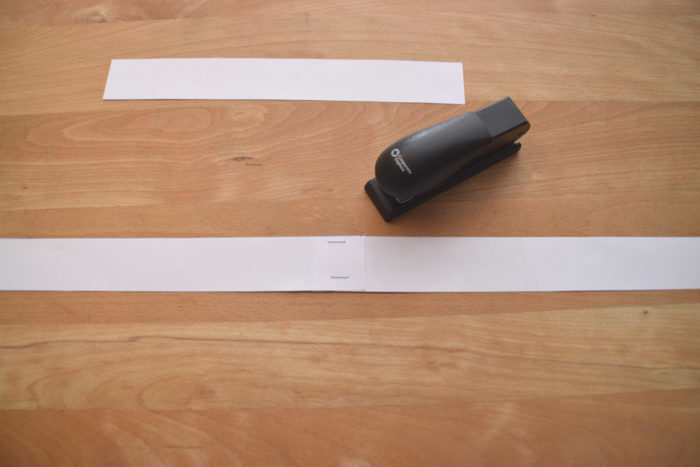 Use the ruler to mark the desired circumference / hat size.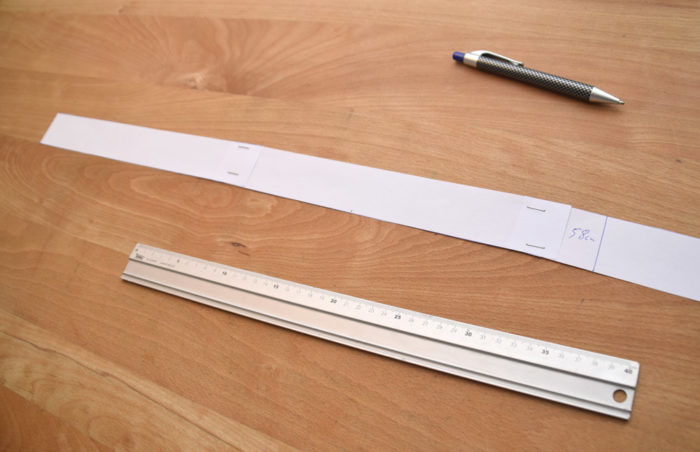 Cut the strip a few cm nect to the mark,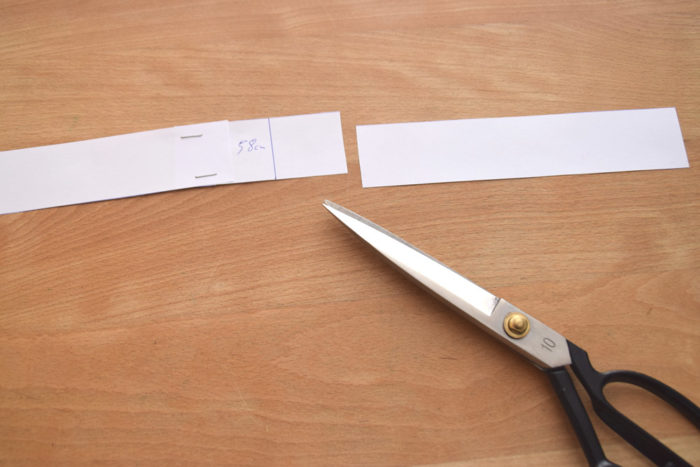 … and staple both sides together so you'll get a paper crown.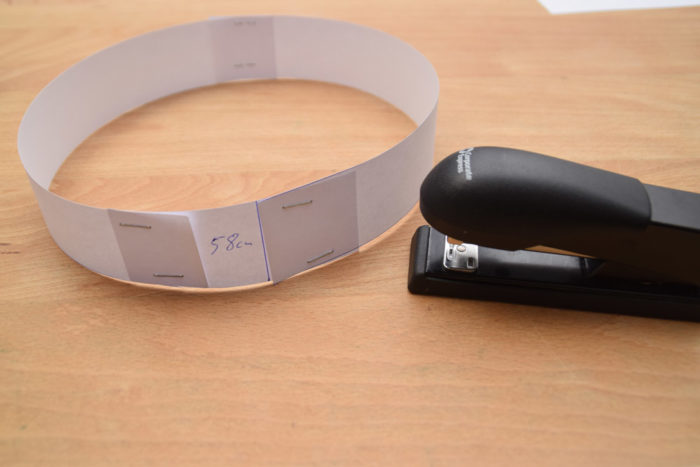 Does the crown fit? Not too tight and not too loose? Otherwise try another size.